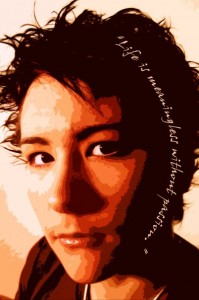 I first discovered my talent for photography after shooting at a sports camp for a couple of years in High School. However, my love for photography didn't hit until I was in college.
Armed with only a point and shoot, I couldn't help but try to capture the beautiful campus around me. I took full advantage of the macro feature on my little camera and found myself capturing what most people walk by on their everyday commute to class.
My sophomore year of college I started to work as a photographer for my college paper. My Junior year, not only did I work as the Photo Editor for the paper, but I also won five photography awards.
My Senior year, I went on to be the Online Editor, where I still played a roll as a photographer. That year I won two more photography awards, an award in cartooning, and another in web design.
My time shooting photos in college exposed me to numerous forms and styles of photographic content. It also helped fuel my desire to further pursue this medium.
In order to graduate I had to do a thesis/capstone project. I was a double major (Electronic Arts and Music), so I saw it fitting to find a large project that could tie my two areas of study together. I decided to jump headfirst into the Electronic Dance Music scene in the NW. Armed with my first DSLR, I was able to not only research the social and historical aspects of the genre and analyze the music, but to capture the vivid movement and life around me.
Since then, I have been building my photography gear collection and indefinitely expanding my portfolio in a plethora of genres. I am aware that focusing on too many areas can be a bad thing, or may limit the quality of the work…but I was able to excel in college with two majors, a minor, three jobs, a social life, and a love life (I got married a month after I graduated). I suppose, I will eventually find my strongest feature, but for now I am still having fun coloring outside the lines.